实例 / Project
新闻 / THE NEWS
产品 / Products
发电 / Power
项目实例
您当前的位置:首页 > 项目实例 > 项目实例
Center and garden/OJB2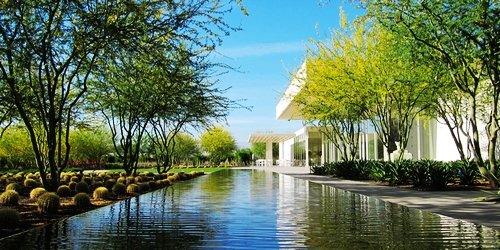 - the 2012 American Landscape Design Association Professional award jury
Location: America, California, Rancho Mirage
Design: Burnett James studio
Customer: Sunnylands Annenberg Foundation Trust
Project overview:
The 15 acres of SUNNYLANDS center and the garden is Ambassador Walter Annenberg and his wife Lenore Desert Resort Apartments in the expansion project. The project is fully integrated into the surrounding mountains, the SUNNYLANDS center has been planned for a green building. The whole building covers an area of 15000 square feet, which can be used to guide the tourists to visit here, and it can be held in the education exhibition, reception area, coffee shop, exhibition area, cinema and a gift shop. OJB landscape design to meet the climate characteristics of the Nolan desert, to provide visitors with a carefully crafted garden experience.